Cremona Musica 2023: The Musical Extravaganza in Italy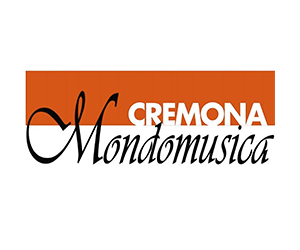 Cremona Musica 2023 is just around the corner, and music enthusiasts, artists, and marketers are eagerly awaiting this spectacular event. Hosted annually in the picturesque city of Cremona, Italy, Cremona Musica is a vibrant celebration of music and art that holds immense significance for the global music community. In this SEO blog, we will provide you with a sneak peek into what to expect at Cremona Musica 2023 and how it offers a unique platform for the renowned marketers, like PentacleIndia.com, in the charming backdrop of art fairs that grace Cremona.
Cremona Musica 2023: A Harmonious Prelude
Cremona Musica, renowned as one of the most prestigious music trade fairs globally, is set to captivate attendees with its musical charm from September 29th to October 1st, 2023. Here's a glimpse of what awaits:
Musical Showcase:
Cremona Musica serves as a hub for the display of an extensive collection of musical instruments, from classical violins to contemporary electric guitars. Musicians and collectors alike will have the opportunity to explore and appreciate these masterpieces.
Masterclasses and Workshops: Immerse yourself in the world of music through masterclasses and workshops conducted by renowned musicians and luthiers. It's a unique chance for aspiring artists and instrument enthusiasts to learn from the best.
Live Performances:
Prepare to be enchanted by mesmerizing live performances by virtuoso musicians. The festival's concert series spans diverse genres, ensuring there's something for everyone.
Networking Opportunities:
Cremona Musica provides a perfect setting for networking, forging collaborations, and establishing connections with musicians, instrument makers, and fellow enthusiasts from across the globe.
Innovations in Music Technology:
Stay at the forefront of music technology with insights into the latest advancements, innovative apps, and cutting-edge instrument designs.
The Role of PentacleIndia.com in the Musical Extravaganza  
PentacleIndia.com, a leading manufacturer specializing in violin, viola, cello, bass, and guitar fittings and accessories of India, plays an integral role in the musical narrative of Cremona Musica 2023. Here's how they harmonize with the event:
Product Showcase:
 PentacleIndia.com will have the opportunity to display their meticulously crafted fittings and accessories to a global audience of musicians and instrument enthusiasts. The event serves as a platform for them to showcase their product excellence.
Customization Excellence:
At Cremona Musica, PentacleIndia.com will highlight their commitment to customization, allowing musicians to choose fittings tailored to their musical style and instrument type.
Networking Amplification:
The event presents an ideal environment for PentacleIndia.com to network with distributors, retailers, and fellow manufacturers. These connections can open doors to new collaborations and sales opportunities.
Market Insights:
By attending Cremona Musica, PentacleIndia.com will gain valuable insights into market trends and musician preferences, enabling them to adapt and innovate their product offerings.
Cremona's Art Fairs:
Cremona is not just renowned for its musical heritage but also its vibrant art fairs that enchant visitors throughout the year. These events add an extra layer of charm to Cremona Musica, offering attendees a chance to explore art in various forms. While in Cremona, don't miss the opportunity to immerse yourself in the local artistic culture and discover unique pieces of art that complement the musical experience.
Cremona Musica 2023 promises a harmonious fusion of music, art, and marketing opportunities. It's a global stage where the magic of music and the craftsmanship of marketers like PentacleIndia.com unite to create a symphony that resonates with the hearts of music lovers and art enthusiasts alike. Mark your calendar for this extraordinary event and experience the beauty of Cremona, Italy, where music and art meet in a magnificent crescendo.